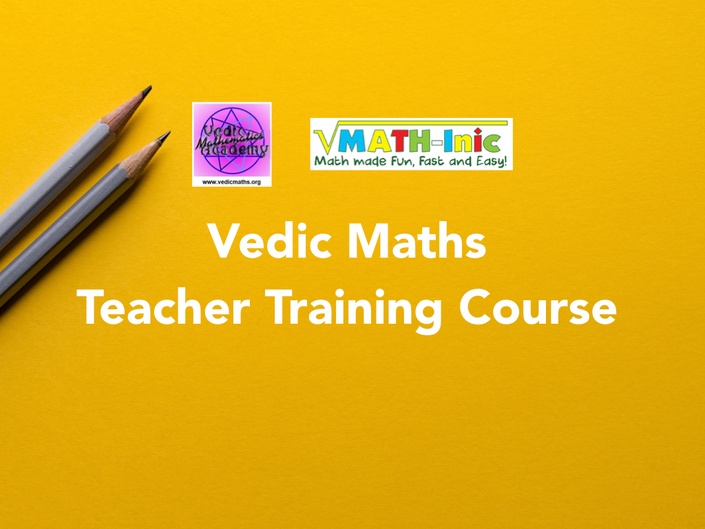 Vedic Mathematics Teacher Training Course 2021 A
Be a Certified Teacher of Vedic Mathematics
This 9-week certificated course (36 lessons) is for those who have some teaching experience (it does not have to be in Mathematics) and who wish to teach the Vedic system.

The Course is conducted entirely online with weekly Tests, Discussions, and Assignments.
No prior knowledge of Vedic Mathematics is required. There is also a lively discussion forum where ideas and comments are exchanged.
Please note the course is not designed to be easy: of those who enroll some do not stay to finish the course and some do not reach the required level to pass. If you are not serious about becoming a certified Vedic Maths teacher, please do not apply for this course.
Course created and conducted by Kenneth Williams.
Facilitators: Virgilio Y. Prudente and Veronica S. Prudente
Though the course does not aim to teach teaching, it includes advice on teaching, and two teaching projects are part of the course.
The main aim is to present Mathematics as a structured, but easy and unified subject. That is to say: the mathematical content is Vedic Maths.
We start at the beginning with basic addition, subtraction, multiplication and division. Various simple and natural devices are introduced that make calculations very easy.
We concentrate on mental maths as well as written work, and various checking devices are used.
In addition to the basic general methods we have special methods in the Vedic system, which enable very tough problems to be solved with ease. This gives confidence as well as creating a sense of fun in maths work.
In addition to the basic operations we cover: Fractions, Divisibility, Algebra, Solving equations, Squaring, square roots, Transformations, Coordinate geometry, Quadratic equations, Recurring decimals, The Vedic Numerical Code, Etc.
Various historical aspects are also included in the course.
Your Instructor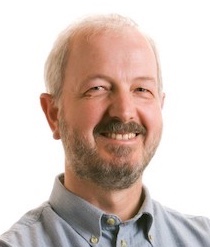 Kenneth Williams, the course instructor, is one of the world's leading proponents of Vedic Math. He began his research on Vedic Math in 1971 and, over the course of his career, has published numerous articles, academic papers, and books on Mathematics and Vedic Math. He has also created Vedic Math courses both for teachers, and for learners.
Kenneth has given talks and conducted courses on Mathematics around the world, including Oxford University in London, Sweden, Holland, the United States, India, and Singapore. He also offers online courses on Vedic Mathematics.
He will be assisted by Virgilio Y. Prudente and Veronica S. Prudente in this course. Both have completed the Vedic Maths Teachers Training Course with distinction, and also other courses under Kenneth Williams such as Advanced Diploma in Vedic Maths Course, Applied Mathematics Applications of Vedic Mathematics, Calculus Course, and Powers, Roots and Equations Course.
Virgilio is also the creator of MATH-Inic, and the author of the books 25 Math Short Cuts and Algebra Made Easy as Arithmetic.
Course Curriculum
Welcome to the Vedic Maths Teacher Training Course!
Available in days
days after you enroll
Week 1
Available in days
days after you enroll
Week 1 - Quiz
Available in days
days after you enroll
Frequently Asked Questions
When does the course start and finish?
The course will officially start on June 3, 2020 and will run until Aug 4, 2020.
How long do I have access to the course?
You will have access to the lessons in this course until October 31, 2020, but you must complete the requirements by Aug 34 2020. After enrolling, you will immediately have access to the first two weeks of lessons and the first quiz.
When can I enroll?
Enrollment is now open! If you enroll now, you will have early access to the lessons. Late enrollment is until June 17, 2020, only.